DO YOU HAVE HIDDEN WATER LEAKS?
CALL 1-844-MOLD-411 TO FIND OUT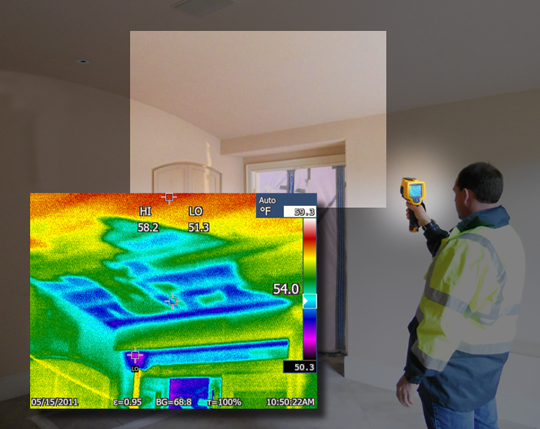 Informed Decisions Environmental Inspections Services is able to offer our clients more then what the naked eye can see. Infrared imaging can be a very useful tool available to the mold and indoor air quality inspection, as it is able to detect very small differences in temperature. This gives us the ability to "see" behind drywall, above ceilings and the framing around windows and doors to detect any possible areas of moisture intrusion, plumbing leaks, or water issues. We are able to then take a picture of the area in question highlighting various defects not visible to the naked eye. Infrared imaging can be used in determining problem issues such as:
Ceiling Leaks/Roof Leaks

Plumbing Leaks behind drywall

Defective Weather Stripping on Doors and Windows

Foundation Cracks Letting in Moisture

Heating and Cooling Duct Work Leaks

Ventilation Issues
The use of Thermal Imaging equipment is an invaluable investigative tool and is included in the cost of all our mold inspection, indoor air quality and environmental testing services .
(Visited 1,313 times, 2 visits today)